Grit, perseverance, and determination is what the Rotary Club of Kitengela (RCK) had as they hiked up the 7 Ngong Hills this past Saturday to raise funds for the Divine Children's home. United in purpose, they showed up early morning to embark on the challenge. Some were fit and led the pack with ease, their bodies adapting to the difficulties of the challenge they faced. Others who hadn't worked out in a while felt their thighs protest in pain, their muscles begging them to stop the torture but they pressed on determined to complete the challenge. Focusing on their common purpose to bring hope to orphans as part of the club's Covid-19 response efforts, the team encouraged each other, licked their glucose, sipped on their water, and pressed on.
Peter Mwaura, the club's fundraising director and organizer of the hike was pleased with the enthusiasm and determination from the members. Mwaura a proficient and accomplished hiker had previously led his club members to climb Mt. Kilimambogo as well as the Aberdares. He has managed to hike the Mt. Longonot, Aberdares, and Kilimambogo dozens of times.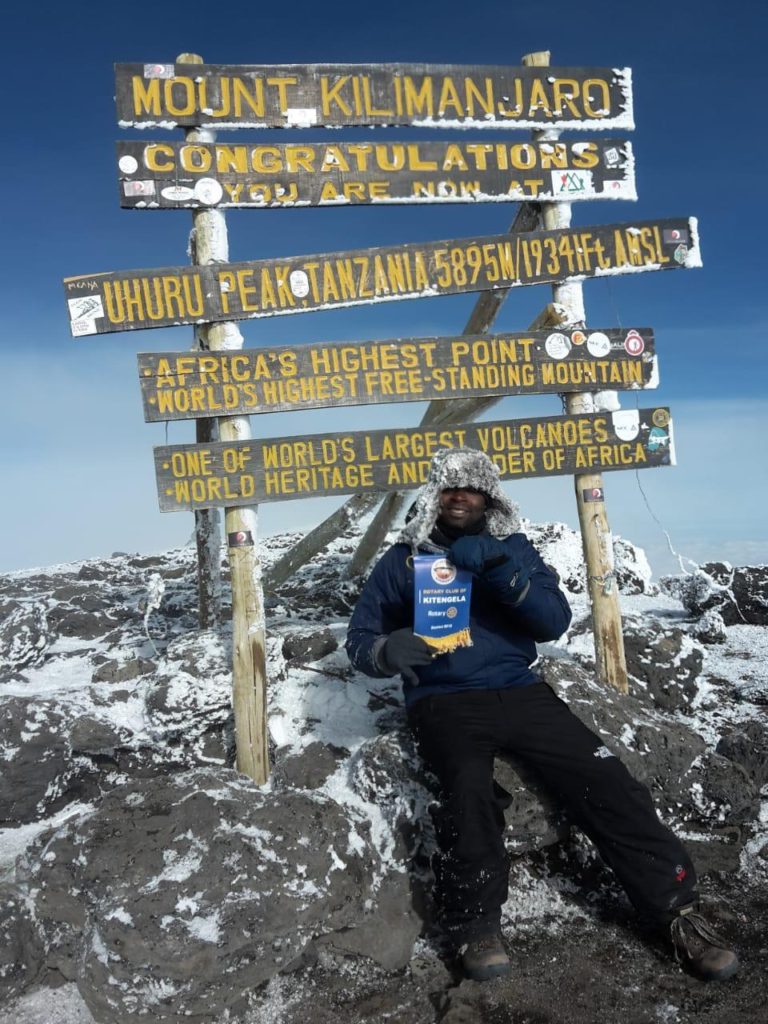 Mwaura has also scaled the indomitable Mt. Kenya twice and even took the RCK flag to the top of Mount Kilimanjaro, the highest mountain in Africa and the highest single free-standing mountain in the world. He now aspires to hike to the bottom range of the Mount Everest, the Earth's highest mountain about sea level. Mwaura lauded the Rotarians for taking up hiking, an activity that promotes well-being and supporting a cause as they did so. Projects Director Patrick Wanjohi concurred, stating that the club was now in a position to donate to two children's homes at the end of the month.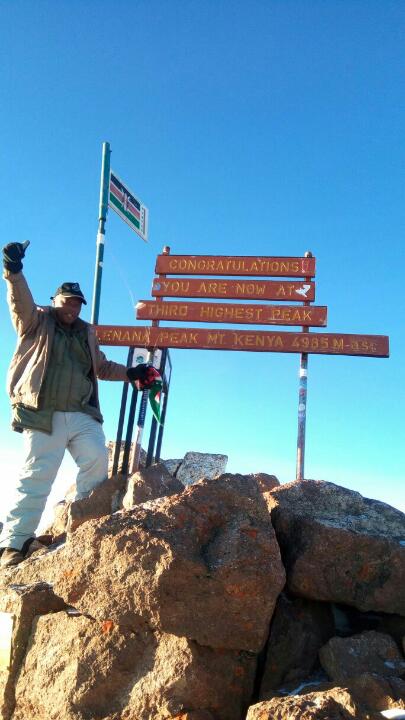 RCK Fundraising Director Peter Mwaura at the top of Mt. Kenya
RCK was accompanied by the Rotaract Club of Athi River-In Formation (RACAR-IF), that they are sponsoring and mentoring towards charter. The youthful Rotaractors-to-be took to the hills with intense purpose and gusto. Speaking after the hike, RACAR-IF Interim President Angeline Kavisyo thanked the Rotarians for taking them under their wing and pledged to adopt this spirit of Rotary into their forming club.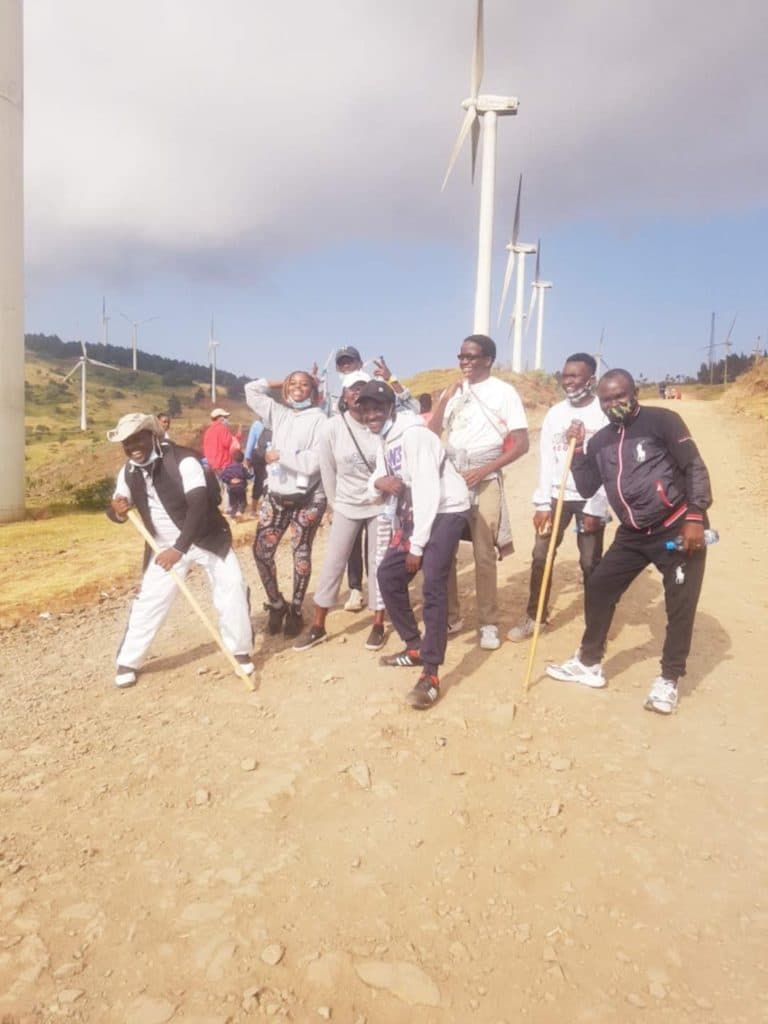 RCK members share a light moment with the Rotaract Club of Athi River In-Formation members
As they limped back home, the Rotarians couldn't help but smile at what they had accomplished that day and the lessons they learnt. The joy of sacrificial giving, the strengthened friendships, and as their President Dr. Patrisio Njeru put it, "…we can accomplish anything that we put our minds to." And of course, the promise to self to get fit and start working out "…starting Monday!"
Article By:Caroline Njiru |Rotary Club of Kitengela | carolinenjue@gmail.com